Do You Have A Project We Can Help With?
The business culture of Egans Group is centered on our commitment to health and safety standards for all our employees and work site visitors. We hope to meet and exceed all legislative requirements for occupational health and safety, as well as take practical steps to educate and train our employees about environmentally safe practices.
In addition, our management team is dedicated to monitoring and evaluating the quality performance of every consultant, subcontractor and supplier attached to one of our projects. Through effective communication with these professionals, we hope to ensure a high-quality degree of compliance with all legal and client-related issues.
Egans Group offers Earth Moving Equipment Rental and Sales, this includes ADT, Compactors, Dozers, Dump Tricks, Excavators, Flocons, Graders, Loaders, Floats, Posi Track Loaders, Rollers, Trenchers, Telehandlers and Water Trucks.
Offering both wet and dry hire plant for your project
To make a request for our top-quality machinery and operators, please give us a call at 03 9336 3800.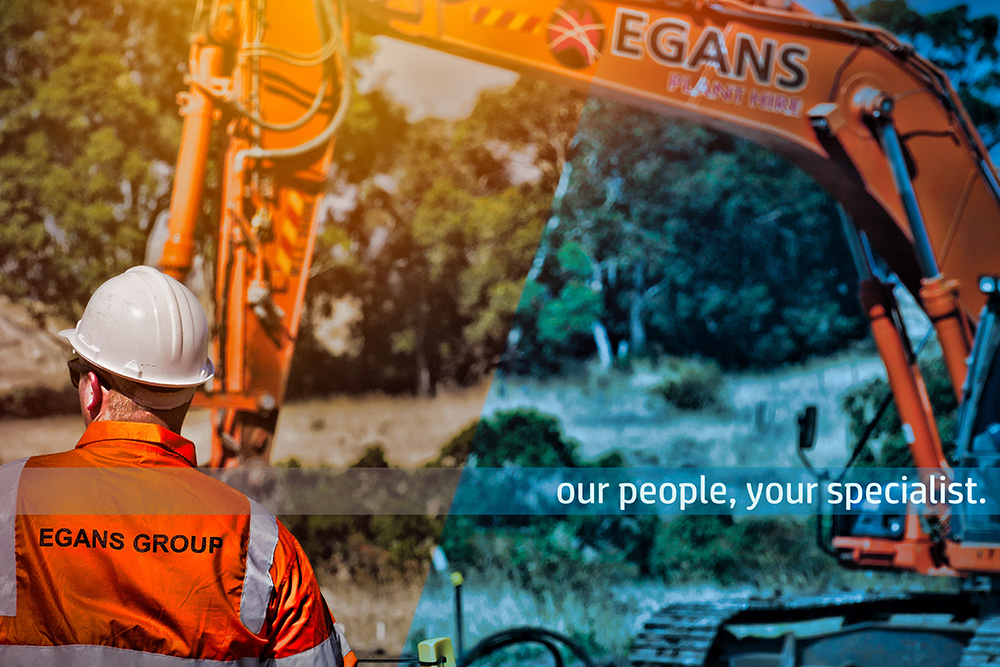 Recent Projects
At Egans Group we love seeing our equipment go to good use by completing projects that help build Australia. Here are a few of the latest projects that we were a part of.
MURRUMBIDGEE IRRIGATION AREA RENEWAL ALLIANCE
pabs
2019-10-14T09:25:03+00:00
MERNDA RAIL EXTENSION
pabs
2019-10-14T09:26:51+00:00
WESTCONNEX – M4
pabs
2019-10-14T09:31:27+00:00
Our Trusted Brands
At Egans Group we only source the best products so we can offer the best service.
Contact us today and a trained professional will respond shortly.